Meet Dr. Thomas Marcuzzo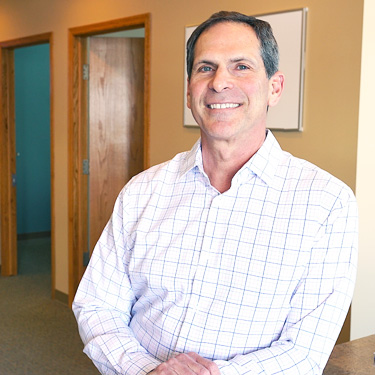 For more than two decades, Dr. Thomas Marcuzzo has delivered customized chiropractic and acupuncture care to West Omaha families of every description. At Marcuzzo Chiropractic & Acupuncture Clinic, it's our privilege to welcome everyone from children of all ages, student athletes and housewives to professionals, executives and auto accident victims. We're here to help!
The Journey to a Career in Chiropractic
"When I was about seven years old, I began to suffer from migraines. My parents took me to see a chiropractor, and the headaches disappeared. As a teen, I began to develop low back pain. Once again, I had a few sessions with my chiropractor with a wonderful result. I was very inspired and impressed with those experiences."
Being a passionate golfer, Dr. Tom eventually became a member of the PGA of America and worked within the organization extensively. In his early 30's, however, he decided to change careers. Within a few years, he found himself earning his Doctor of Chiropractic degree from Cleveland Chiropractic College in Kansas City, Missouri.
A Passion for Excellence
Dr. Tom is one of only two chiropractors in the state of Nebraska holding a Diplomate in Chiropractic Acupuncture through the American Board of Chiropractic Acupuncturists. He's held this distinction since 2015. He receives many word-of-mouth referrals for his excellent work in this area.
He's also a member of
The Council of Chiropractic Acupuncturists
The Professional Golfers Association of America (former)
The Nebraska Chiropractic Physician's Association
SecureCare of Nebraska
On a Personal Note
Dr. Tom has been married to Agnes for over three decades. Agnes is also the office manager and runs the show! They have three grown children: Danny (and wife Erin), Natalie and Bridget. Their black labrador Nutzi is a treasured member of the family. Dr. Tom loves to travel with Agnes when he gets the chance and among their favorite places to visit are Palm Springs, Puerta Vallarta and Las Vegas. He's also passionate about working out and playing golf.
Contact our West Omaha office today and let's get started!

Chiropractor West Omaha | (402) 963-9401