About Us
Pain Relief and Wellness Care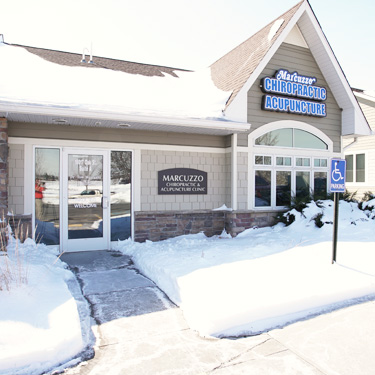 Marcuzzo Chiropractic & Acupuncture Clinic has had a reputation for excellence in helping patients feel their best since 1996. We help our practice members optimize their health through a variety of research-based approaches including chiropractic care and acupuncture. We also schedule targeted visits with those suffering from auto accident injuries to housewives needing a helping hand.
Our Philosophy is Simple
Our mission is to help as many people as possible regain and maintain their health. We strive to accomplish this goal without the use of drugs or surgery.
Our practice is one in which comfort and care go hand in hand. We feel confident that our skills can help almost everyone! We treat many young families, including executives, professionals, teenagers, student athletes and golfers with every level of experience.
Chiropractic and Acupuncture Go Hand-in-hand
Several years ago, we had a male patient come in to see us. He presented with paralyzed vocal cords that were the result of a medical mistake. This man had been suffering for 9 months and had sought the help of professionals all over the country. Nothing was helping and he was unable to communicate.
Once we evaluated him, he began to receive chiropractic sessions accompanied by acupuncture. After nine visits, he completely recovered the use of his vocal cords. As a result of these results, he dropped the malpractice suit that he had initiated. It was a win-win situation for everyone involved.
MEET DR. TOM »
Come in to See Us Today
We can promise you something with confidence: we have the experience, tools and expertise to make a tremendous difference in the state of your nervous system. We specialize in joint fixation and have the sophisticated diagnostic tools to help you feel great again. Our office accepts walk-ins and same day appointments. Contact us today!

About Marcuzzo Chiropractic & Acupuncture Clinic | (402) 963-9401